Today, a substantial number of individuals use web-based platforms for various purposes. The reason – Online outlets present the utmost comfort and convenience. Sensing the changing shopping pattern, many businesses are going online. Whether it's a small hairpin seller or a mega-corporation, every business has started promoting products/services through SEO (search engine optimization) tactics. That has elevated competition, making it difficult to grab customers. To combat competition, you need a service committed to local Arabic Google ads management or PPC. It's here Tawajod software house comes into the picture.
PPC in a nutshell
PPC stands for pay per click. It's a paid promotion tactic that delivers quick results. Since ranking higher in search results is extremely difficult, you need an alternative option. Paid search or PPC campaigns let you secure first page rankings for your targeted keywords. How? You decide the keywords, pick a PPC service, fund your account, and bid against other businesses. If your bid is the highest, you get the top spot for your keyword.
Arabic Google Ads
However, pay per click campaigns come with a cost. You pay each time anyone clicks your ads. If your clicks fail to convert into customers, you lose substantial money. Plus, most marketers go for pay per click campaigns to get customers quickly. That makes winning customers extremely daunting and time-consuming. Tawajod's team helps you resolve this problem. We optimize your ads for local customers in Dubai, UAE, and make them pay a visit to your venture.
Why Tawajod is an ideal Arabic Google ads agency Dubai?
Since paid campaigns drive quick traffic, most businesses run after pay per click adverts. To fulfill the needs of different businesses, many services have sprung up. You might get overwhelmed and carried with the existence of so many services. However, not all companies are worth your time. You want someone that can stand by you for your paid promotions. Tawajod comes to your rescue here. Here's why you should choose us.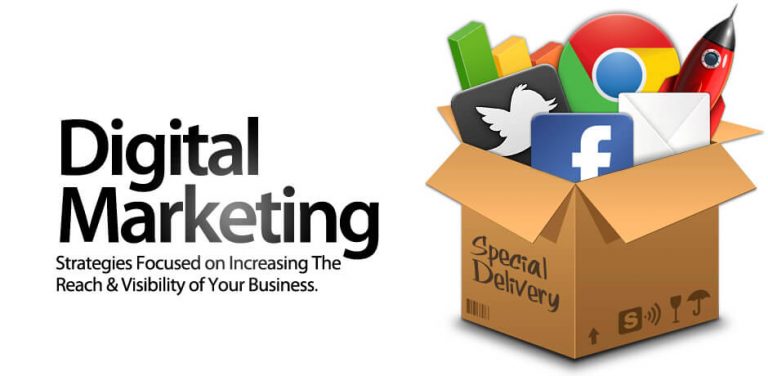 Speedy results
Even though PPC campaigns drive quick traffic, you may not get the desired results. Why? Not all visitors might be your targets. If this is the situation, you may have to wait until targeted prospects click your ads and visit your venture online. That could eat plenty of time. Today, time is paramount. If you lose/waste time, you lag in the competition.
There have been many instances of failed ventures due to ineffective promotion. Do you wish to be among them? Of course, no! So, why not depend on a reliable Arabic Google Adwords agency UAE that can deliver quick results? At Tawajod software house, we have a team of native Arabic experts in Google ads. Our professionals know how to design your ads keeping in mind the shopping pattern of local customers in the UAE.
No matter whether you want female customers or male users, our expert team will do everything to steer prospects quickly. After seeking information about your consumers and products, we'll craft an appealing ad using an effective message and suitable graphics. Consequently, you stand a chance to gain customers in a short time span.
Experience
Today, you can find an Arabic Google ads management service everywhere. The truth is the market is flooded with many such services. However, a majority of them lack experience. In case you choose a novice agency, you may fall into some sort of trouble.
What if the service hasn't done PPC campaigns in the past? If this is the case, you might waste your resources and time on a novice agency. Not just that, you'll lag behind others. As a smart businessman, you definitely wish to avert such scenarios. Ideally, you want an experienced service on your side.
Tawajod carries immense expertise and experience in PPC campaigns. Whether you've a slim budget or wish to expend enough money on paid campaigns, we can help out. You may even seek customized options for Google ads in the Arabic language and drive local customers in the UAE quickly. The options are virtually endless and it depends on what your preferences and targets are.
Affordable charges
Most businesses don't account for the charges of the pay per click campaign service. They just choose an agency in a hurry. Sooner or later, they realize that they've been ripped off financially. As well as regretting their haste, they repent on their selection. They end up expending a major portion of their budget on the charges of the agency.
Then some businesses try the paid campaign legwork on their own. They think that they might save enough money in the process. These marketers finish up with minimal or no results. The attempt to cut corners quickly transforms into a regrettable incident. Do you want to face such situations? Obviously, no!
So, why not call a proficient Arabic Google ads agency Dubai? Tawajod steps in as a reliable provider of PPC experts. We don't charge too much for our expertise. You may even seek a tailor-made plan to match your budget. Above all, if you compare our charges with the results, you'll assert that the results outsmart our charges on all points.
Support
The modern business space is extremely uncertain. You just can't predict what might happen the next moment. The situation could be even more pressing for marketing professionals. Stiff competition and uncertainties add fuel to the fire. You may need support and assistance from time to time. Sometimes you may want resolutions to your upcoming challenges.
At times, you may wish to make quick changes to your Arabic message or budget. Tawajod can meet all of your expectations and render the much-sought support on the go. Our support staff is always ready with suitable solutions to your marketing problems. Plus, you can seek support and advice on other marketing campaigns, including social media promotion and SEO (search engine optimization).
Concluding words
A reliable Arabic Google Adwords agency UAE can do wonders for your venture on the net. However, choosing the right service is the key. Tawajod software house appears the most promising option for your PPC and other marketing campaigns. Reliability, experience, better results, support, and affordability are the premium advantages you gain through our agency. Just get in touch with us to reap quick and efficient results over and over.